Five charged after WILD brawl with NSW Police over face masks at Sydney petrol station in Guildford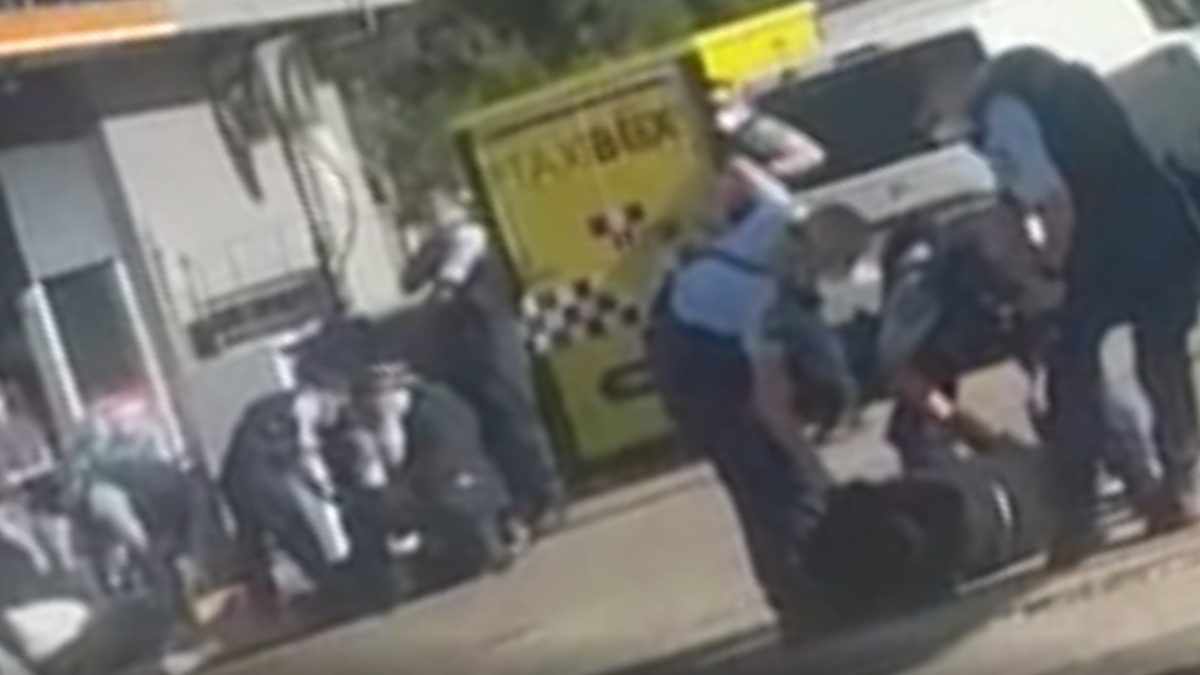 Five men have been charged following a violent confrontation with police in Sydney's west.
NSW Police Raptor Squad officers had approached two men outside a Guildford service station on Friday afternoon because neither were allegedly wearing a face mask – a breach of the Public Health Order.
Click here to view the original article.